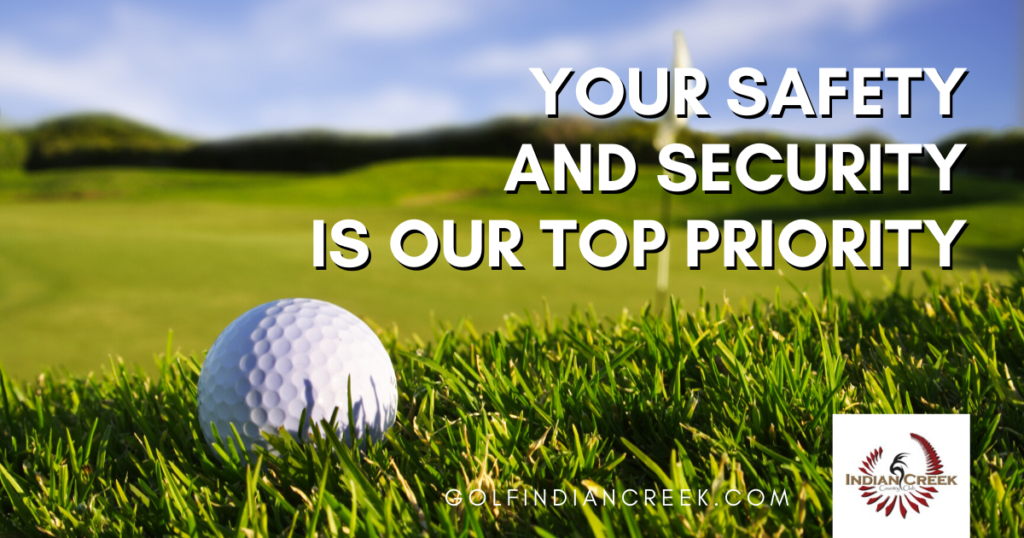 At Indian Creek Country Club, we take the safety and security of our guests very seriously. As per local county health guidelines, you are welcome to join us with the following provisions:
Do not enter our facility if you feel sick or have a cough or fever.
Maintain a minimum six-foot distance from everyone AT ALL TIMES.
Sneeze and cough into a cloth or tissue or, if not available, into your elbow.
Do not shake hands or engage in any unnecessary physical contact.
Consider wearing a mask (or some suitable face covering) while indoors at our clubhouse.
We will have beverages and quick snacks available.
No water will be out on the course. Please feel free to bring your own or buy it at the clubhouse.
Please send one person per group into the Pro Shop.
Please do not congregate in the parking lot and be ready to go home immediately after finishing your game.
Carts will be disinfected prior to your use and cleaned and sanitized after every use.
One person per cart unless in the same household.
Do not touch flagsticks.
All range tokens and range baskets will be cleaned and sanitized prior to your use.
Rubber range tees will be available for purchase in the Pro shop, no loaners will be available.
Club rentals are not allowed at this time.
Pull carts will be sanitized after every use.
To help get you on the course sooner and encourage social distancing with our staff, please use our online system to book your tee time