One of the world's most popular actors, Samuel L. Jackson, is also an avid golfer. In fact, the star of flicks like "Pulp Fiction" and "Django Unchained," has a contract clause to play golf twice a week whenever he films movies.
(Source: Golf Now's "25 Golf Fun Facts")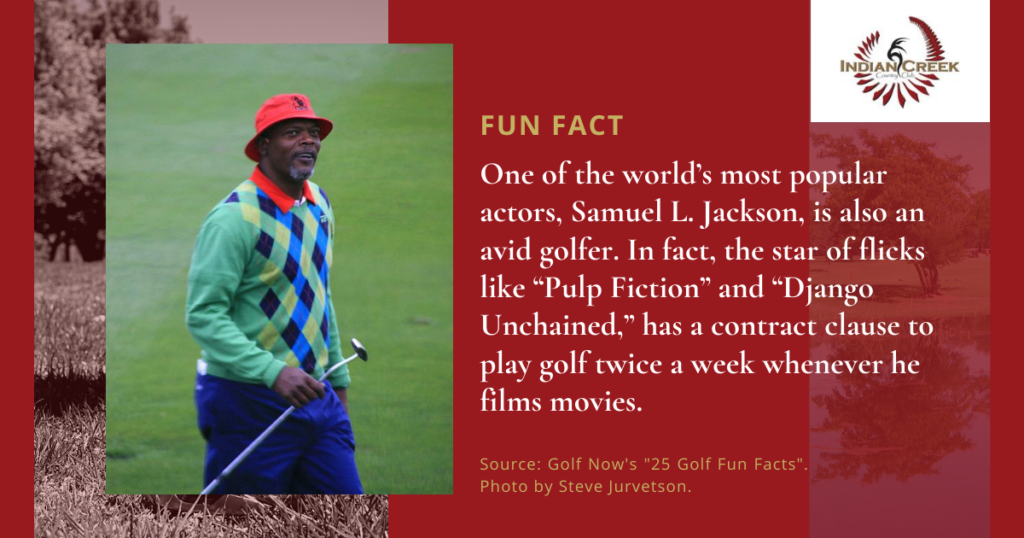 Golf swings are like fingerprints — no two are the same. There can be — and often times are — similarities between swings, but even with those similarities, there are a number of idiosyncrasies that define each player's action.

Source: Golf.com
The "Happy Gilmore swing," featuring a walking or running approach, is often imitated or attempted for fun, including by touring golf professionals. In fact, three-time major champion Pádraig Harrington is particularly well known for his impression and even uses the technique in training.
It's pretty widely accepted that golf began in Scotland 500+ years ago. The Chinese, however, claim to have invented a similar game during the Song dynasty as far back as 943 A.D.
Source: American Golf's "10 Weird Facts About Golf"